About
Our customs, culture, attitudes and art are utterly unique. And our welcoming spirit embraces those that venture into our unforgettable world.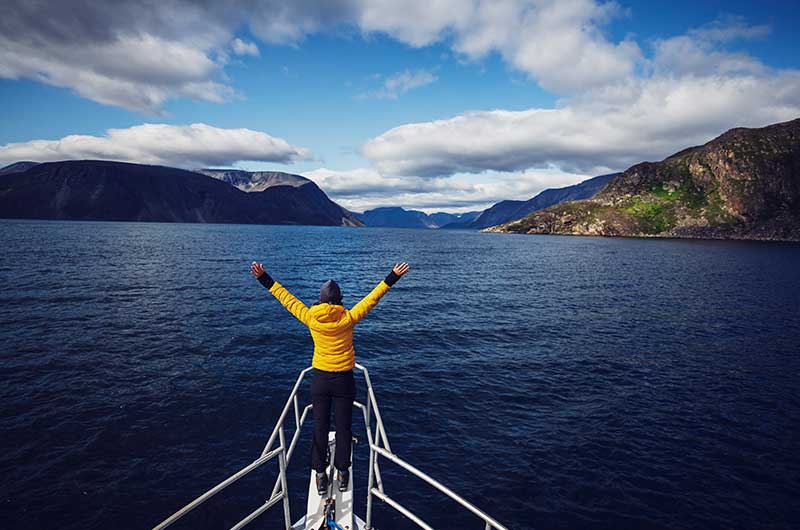 Each summer, on the banks of a beach where a river meets a sea, a small community is established on the edge of Torngat Mountains National Park in Northern Labrador. Inuit elders and youth from Nunatsiavut and Nunavik come together here with visitors, researchers and Parks Canada staff to share adventures and connect with their Inuit homeland. This is Torngat Mountains Base Camp and Research Station, ideally situated for anyone wanting to explore this unique and special landscape and experience the rhythm of a traditional Inuit way of life.
Although located some 200 kms north of Labrador's most northerly community (Nain), Torngat Mountains Base Camp and Research Station is alive with activity over the summer months. Hosting international researchers, Inuit youth from Nunatsiavut and Nunavik, Inuit elders and Cooperative Management Board members, along with hundreds of visitors from all around the world each summer, Base Camp staff work hard to provide a safe and comfortable environment for everyone.

In addition to offering Exclusive Visitor Packages, Torngat Mountains Base Camp and Research Station also provides support to individuals travelling independently in the area and to researchers working in Northern Labrador. Whether you are coming for a few days or planning on staying for a few weeks, we can offer you necessary services.
Here are some examples of services available at Torngat Mountains Base Camp:
Medical personnel and basic medical facility and supplies available 24/7
Local Inuit Bear Guards/Guides
Logistics and planning support
Air support by helicopter
Fuel supply of Jet A-1, Diesel and Gasoline (for purchase)
Park Registration & Orientation with Parks Canada Staff
Accommodations
Hot Meals, Hot Showers
Satellite phone communication for emergencies